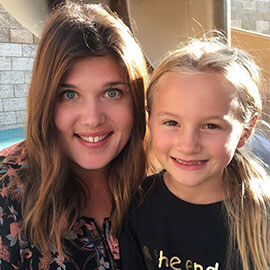 Classroom Website
Megan Fasulo
Lead Toddler Teacher
Hip Hop Teacher
Hi! My name is Megan Fasulo and I am a lead preschool teacher at Carlsbad Country Day School. I was born and raised in Phoenix, Arizona and have lived in sunny San Diego for the past 6 years. From the moment I could talk I let everyone know that I wanted to be a teacher when I grew up. I have my BS in Biology, with an emphasis in Child and Human Development. After graduating from college I began teaching and have done so for the past twelve years. I absolutely love it and couldn't imagine spending my days doing anything else.
Besides my passion for teaching, I love spending time outside surfing, hiking and playing all sports. I also have a passion for animals and volunteer at the San Diego Humane Society. I do not have any children of my own yet, however I am a mother to my two wonderful puppies.
I love being a staff member here at Carlsbad Country Day School, because I am able to pursue my passion for teaching in an environment that is flexible to the new philosophies in education.
I look forward to working with your children and making the same kind of connection that sparked my love of learning when I was a young.