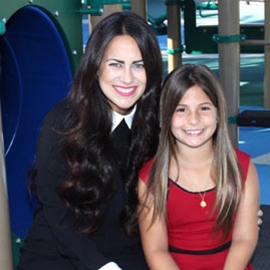 Classroom Website
Ashley Coleman
First Grade Teacher
Ballet Teacher
Hi! My name is Ashley Coleman and I am a preschool teacher here at Carlsbad Country Day School. I was born and raised in Dallas, Texas. My passion for teaching developed at a young age, and when it came time for me to go to college, becoming a teacher was what I wanted to do with my career. I spent five years at the University of Arkansas, and obtained my Master of Arts in Teaching. Go Hogs! After obtaining my degree and working with children for 6 years, my dreams had finally come true, it was time to teach! Weeks before graduating with my Masters I was engaged to my college sweetheart, Chad. He accepted a job in the San Diego area and we were whisked away to beautiful California.
Despite missing our Southern ways, we are absolutely loving this part of the country with our Maltese puppy, Emmy, who made the big move with us. Chad and I spend our time watching college football in the Fall, spending time with our much-loved dog and exploring our new home!
At Carlsbad Country Day School, I am able to pursue my passion to teach and be surrounded by children every day, learning from them as they learn from me! I believe that every child is a gift, and I look forward to the many days I am able to spend with your child. I look forward to meeting you and your family!