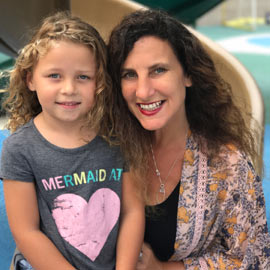 Classroom Website
Melissa Josefson
Lead Preschool Teacher
Teacher of the Year 2012
Hi, my name is Melissa Josefson and I am one of the three year old teachers here at Carlsbad Country Day School. I started with CCDS back in 2006, so this is my second rotation here in the Continuity of Care program and I absolutely love it! Before coming to work for Carlsbad Country Day School I ran an in-home daycare for 6 years.
My education is in Child Development with an emphasis in Psychology. I am state qualified to be a lead teacher in a preschool program. I am currently certified in both CPR and First Aid for all ages.
My husband Marty and I have been together for 23 years. Together we have three daughters; Chelsea, 21, Cassie, 19, and Chloe, 12. I am very excited to be part of the preschool program here at Carlsbad Country Day School. We have such amazing families that attend here and the atmosphere among the staff is incredible. I look forward to becoming a part of your child's first school experience.